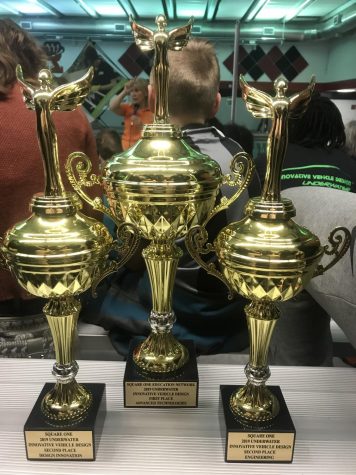 Ariel Kerschenheiter and Kayla Mielke
April 15, 2019 • No Comments
Saturday was a great day for R.E.S.T. (Roseville Engineering Science Technology) club. On April 13, a subsection of R.E.S.T. called U.R.O.V. (Underwater Remote Operated Vehicle)...
Meditation: Does it really work?
January 15, 2019
  So many trends pass by on self help that benefit many in so many ways. Meditation is up for the question this time. What is meditation? According to www.merriam-Webster.com, meditation is to engage in mental exercise (such as concentration on one's breathing) for the purpose of reaching a heightened level of spiritual awareness. To break it down, meditation is to accept one's thoughts instead of blocking out letting your mind wander with the help of concentrated breathing.     I have started meditating to give it a try, and here is my personal experience on how it went, and if...
What is the best part about the holiday season?
Snow! (0%, 0 Votes)
All the holiday decorations. (33%, 1 Votes)
Spending time with family. (0%, 0 Votes)
Festive drinks at Starbucks! (67%, 2 Votes)
Presents! (0%, 0 Votes)
Total Voters: 3

Loading ...
Follow us on Twitter @p_prowl
Follow Us On Instagram @P_prowl