Seniors! It's the last minute!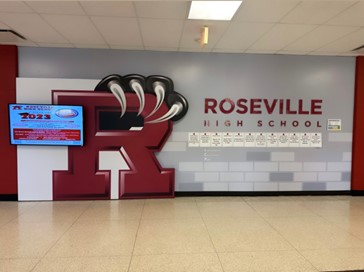 Class of 2023 with only 11 school days remaining there are so many deadlines and important events coming up. Be very aware of dates and things announced at the senior meeting. Buy your yearbook before it's too late! You don't want to forget your senior year memories. Turn in acceptance letters from any college, trade school, apprenticeship, or armed service into your counselor. Make sure your cap and gown is ordered and paid for. If you are borrowing or not walking contact Mr.Billhymer if you haven't already done so.
One of the Counselors at RHS Jennifer Goetzinger says, "Keep checking your personal email for scholarships, summer events, and deadlines.
This Thursday will be the last day to turn in prom guest applications. Prom tickets will be for purchase for $60 May 15th – 19th . The first day of exams will take place May 22nd with senior sunset that following day at 8pm. Make sure you are prepared if you aren't passing main course classes. May 23rd will be an ice cream social for all seniors to enjoy. The last day for seniors will be May 24th dismissal at 10:55am. Congratulations class of 2023.