Spirit week day one: pajama day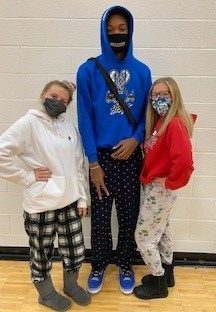 On Monday, Oct. 19, students face to face and virtually started off spirit week with pajama day! It is an exciting week for everyone because it is the homecoming spirit week. All the grades participated and wore pajamas to school. It was an extremely comfy day!  
"It was fun not having to get ready for school," senior Emma Lekki said. 
On Tuesday, Oct. 20, it is Cradle vs. Crane.  Seniors dress up as older people and all underclassmen dress up as babies!