Student of the Year, Paige Tomala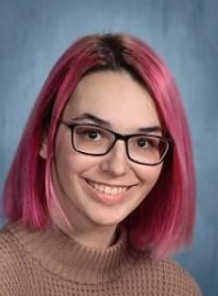 Senior Paige Tomala is starting off the year strong with an award for Student of the Year. She was named the Roseville-Eastpointe Chamber of Commerce Student of the Year from the Class of 2023. 
Since freshman year, Tomala has helped around the school in a multitude of ways, including being in the National Honor Society, Student Assembly, and our school's Leadership class. She's been active in AP classes and keeping up good grades throughout her time here. Along with those, Tomala is in Symphonic Choir, the Dazzle Show Choir, and Musical Theater.
"I feel grateful that I was considered, let alone chosen, for this, and I appreciate the recognition. I'm glad all my hard work has paid off in the end," Tomala said. She will be recognized along with the Student of the Year from Eastpointe High School in October, so be sure to congratulate Paige if you see her around the school!