Spirit Week day 2: Beach wear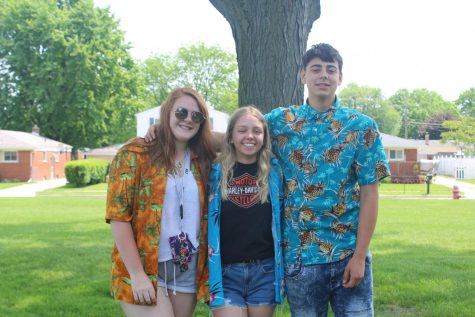 On June 4 the students broke out their summer wear and brought the beach to school. The students showed off their best flip flops, shorts, and Hawaiian shirts so that they could rock their summer looks at school one time before summer.
"I feel like I can show my true laid back, goofy self in my Hawaiian attire," junior Michael Aliotta said.