RHS welcomes new staff members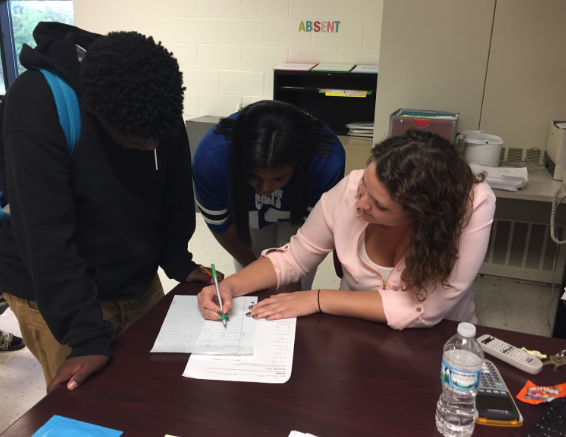 Victoria Sedik is all ready for new experiences in teaching math. She has studied at Central Michigan University and decided to come to Roseville because she believes it's a really nice community.
"I went to school to become a doctor, and then I realized that I want to be a teacher. I had all these math classes already done, so I thought I might as well stick with it," Sedik said.
Previously, she worked as a waitress at a family restaurant, and last year taught at Hazel Park Alternative High School. Sedik has been teaching for three years and plans to stay here for as long they have her. In her family, she has two brothers and her favorite hobby is taking her three dogs on a walk.
"My hope for this year is that even if a student did not like math when they started the year, that they at least tolerate it at the end of the year," Sedik said.