April student athletes of the month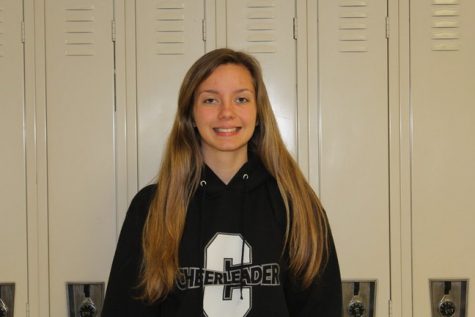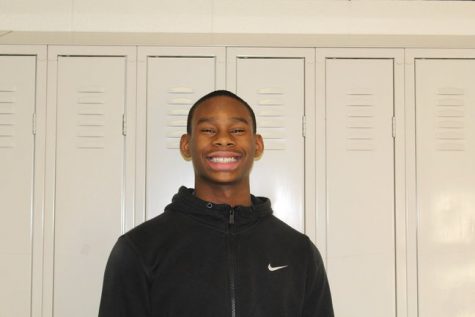 Spring sports are blooming along with some our athletes, who have proven to the school, their teams, and the community that they succeed in both the classroom and the field. This month we have chosen two juniors, varsity girls soccer captain Brianna Lind and varsity baseball player Jacoby Dale. Both athletes show true leadership on and off the field.  The third trimester has begun and it gives student athletes a fresh, clean slate to have success with new grades and new teammates.
As a young girl, Lind found her passion for soccer at the age of six. She is on the girls varsity soccer team and is one of the three captains, on team. Lind explained that her life revolves around soccer. She expresses that the bond she has created with her teammates is unbreakable, that they have become family. The love for the sport of soccer is so strong that she spends free time coaching 8U and 10U soccer as well as refereeing youth soccer games. Lind has proven to her team that she is a leader because she never lets her team down; she is selfless and works hard. Lind is also involved in competitive cheer in the winter and sideline cheer in the fall for football.
"Being a student athlete is all about time management and not cracking under pressure. During stressful times it is essential to keep a sanguine attitude, and not forget why you started in the first place," Lind said.
Some people can be great athletes, but few can be student athletes. Lind is also involved in National Honors Society (NHS) and symphonic choir. She shares that she is proud to be a part of the choir because they had received a one, the highest rating, at both districts and festival. Lind currently has a GPA of 3.986 and still finds time outside of school to work at Lift Property Management on 23 mile road, and tutors a middle school student.
While some people love to hear the crowds cheer at the score of a goal, others love to hear the crack of the bat as they put the ball in play.  Varsity baseball player, Jacoby Dale, shows excellent commitment on and off the field. Dale has been a part of the varsity team since freshman year, and started playing baseball in fifth grade. He had played center field since the day he joined the team. Dale is viewed as a leader because he works to motivate his team, lead by example, and work hard every day.
Outside of school, Dale works and is also on a travel baseball team, the Eastside Niners. He is in NHS, student assembly, and does community service. He is a focused student and currently holds a GPA of 3.6 and hopes to improve it. His favorite class is world history because he likes to learn about different cultures, as well as how they came to be. Dale stated that students should remember grades come first, and that hard work in class leads to overall success.