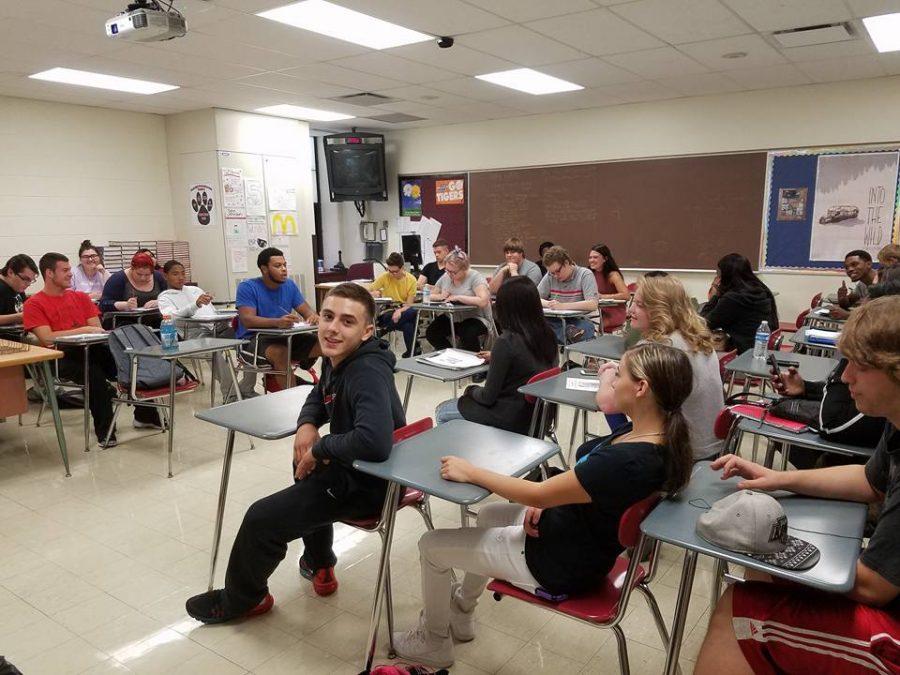 Over the past two weeks, teachers have been filling up students' calendars with big events for the 2016-2017 school year.  For instance, the senior class will be taking a field trip to the Holocaust Museum on Sept. 29. Another big trip coming up is Ted-X, a science seminar, in which, science teacher Bob Smitka is taking ten lucky students to on Oct.... Read more »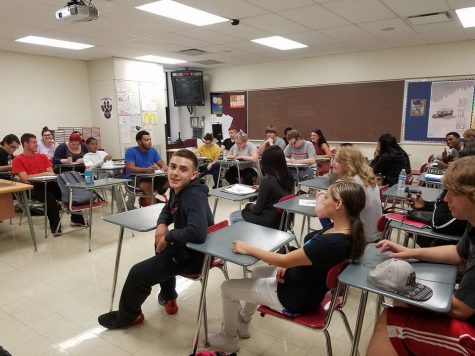 Karli Obriecht, Section Editor
Over the past two weeks, teachers have been filling up students' calendars with big events for the 2016-2017 school year.  For instance, the senior class will be taking... Read More »
September 19, 2016 • 0 comments
Tony Dombrowski, Sports Editor
On Monday, March 14, the boys' varsity basketball team competed in the Class A regional semi-finals against Birmingham Groves at Chippewa Valley High School for a chance... Read More »
March 15, 2016 • 0 comments
Josh Kovach, Staff Reporter
On Friday Feb. 26, the hype squad hosted a takeover game for the last home game for the 2015-2016 boy's basketball season against Chippewa Valley . Students that wore... Read More »
March 9, 2016 • 0 comments
Tony Dombrowksi, Sports Editor
On Sunday, Feb. 22, the junior varsity Panthers bowling team competed in the state finals against 31 other teams from all around the state at Sterling Lanes to compete to... Read More »
February 23, 2016 • 0 comments
Karli Obriecht, Business Manager
Varsity coach Brad VandeVorde and junior varsity coach Chris Mahla hosted a meeting on Feb. 10 for all girls looking to try out for the spring season. At the meeting, the... Read More »
February 18, 2016 • 0 comments
Josh Kovach, Staff Reporter
On Friday the 29, RHS Varsity boys basketball faced L'ance Creuse at LCH. At the end of the first quarter, the Panthers lead the Lancers with 15-14. It seemed to be a very... Read More »
February 3, 2016 • 0 comments
Varsity cheer takes second place in Roseville competition
January 19, 2016
Wrestling dual meet January 14th
January 15, 2016
Roseville Panthers take on Romeo Bulldogs
January 15, 2016
View All »
Zachary Mroz, Managing Editor
The highly anticipated Oscar Sunday is a night filled with paparazzi and the world's best actors and filmmakers. On Feb. 28, The 88th Academy Awards were held at the ele... Read More »
March 7, 2016 • 0 comments
Jasmine Zarves, Staff Reporter
On Saturday, March 20, the RHS varsity dance team took on their second competition at Durand High School in Durand, MI. Going against six teams in their division, they won... Read More »
February 26, 2016 • 0 comments
Jenna Stanley, Section Editor
The murals now move from base painting and into more detail work.
February 17, 2016 • 0 comments
Shyanne Methric, Staff Reporter
On Jan. 30, band students from local schools in Michigan gathered at Rochester Hills High School to compete at the annual solo and ensemble event. These students were rated... Read More »
February 9, 2016 • 1 comment
Catherine Evola, Staff Reporter
Senior Jenna Stanley was recently awarded a Gold Key for scholastics.  Stanley received the award after having some of her pieces entered by art teacher Fiona Rawson... Read More »
February 3, 2016 • 0 comments
January 29, 2016
January 21, 2016
January 6, 2016
View All »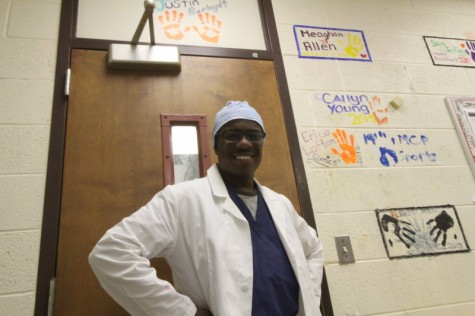 Dr. Mack's Medical Minute: There is science all over Youtube
April 29, 2016
If you are like myself, my curiosity for all things science and health are never ending. To feed my brain and grant myself satisfaction, YouTube.com has science videos galore that I love to watch. Anywhere from teaching, to exploring weird phenomenons, YouTube has it. I will cultivate a list of my personal favorite science/health related channels so perhaps, you feed your mind in your leisure time. In no particular order, first on the list is Crash Course: Anatomy and Physiology. This 47 video series extensively teaches and explains the human body and how it works. From its easy to understand... Read More »
View All »
Polls
Do you like your new classes?
Yes (40%, 6 Votes)
No (33%, 5 Votes)
It's alright (27%, 4 Votes)
My schedule is pretty much the same (7%, 1 Votes)
Total Voters: 15

Loading ...
Follow us on Twitter @p_prowl
Follow Us On Instagram @P_prowl