May, June movie preview
More stories from Troy Frank
This summer has many great projects set to release that a $200 million dollar movie should not be considered a blockbuster. Instead, a $500 million movie should now be the minimum. Do not believe me? Look at Furious 7. In its first two weekends it has hit $250 million at the box office and that is just a mindless popcorn movie. So let us check out what this summer has in store for us. Disclaimer, not all of the movies will be covered; just the ones that have created buzz since the announcement of their release dates.
May 15
Pitch Perfect 2
In the sequel to 2012's hit, Pitch Perfect, the Barden Bellas enter into a singing competition that no American team has ever won before. Directed by Elizebeth Banks. Starring Anna Kendrick, Rebel Wilson, Alexis Snapp, and Anna Camp.
May 22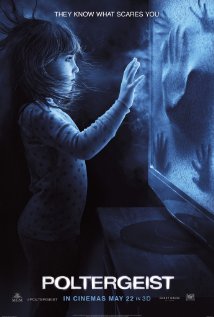 Poltergeist
A remake to 1982's horror classic, in which a family becomes haunted by evil spirits. It then escalates when one of the family becomes kidnapped by the force and must be rescued. Directed by Gil Renan. Starring Sam Rockwell, Rosemary Dewitt, Saxon Sharbino, and Kennedy Clements.
June 26
Ted 2
The sequel to Seth McFarlane's hit Ted finds the bear getting married and wanting a child. In order to be a father, however, he must prove to be a person in a court of law. Directed by Seth McFarlane. Starring Seth McFarlane, Mark Wahlberg, and Jessica Barth.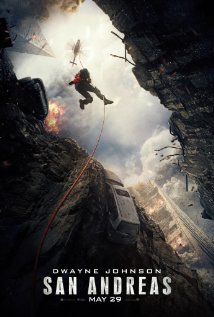 May 29
San Andreas
I know what you are thinking. No, this is not a movie version of Grand Theft Auto: San Andreas. Rather, it is a movie about a devastating earthquake that takes place on the San Andreas Fault line in California. Directed by Brad Peyton. Starring Dwayne "The Rock" Johnson, Alexandra Daddario, and Carla Gugino.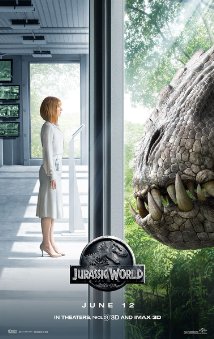 June 12
Jurassic World
In the fourth installment in the Jurassic Park franchise, the original park from the first movie is now open for business as a full blown "Sea World" style amusement park. After being open for a while now, the public have grown tired of the park and the executives know it. The park decides to mix dinosaur DNA to create a new attraction. This may seem like a good idea at first until the people start showing up. Directed by Colin Terevorrow. Starring Chris Pratt, Bryce Dallas Howard, and Vincent D'Onofrio.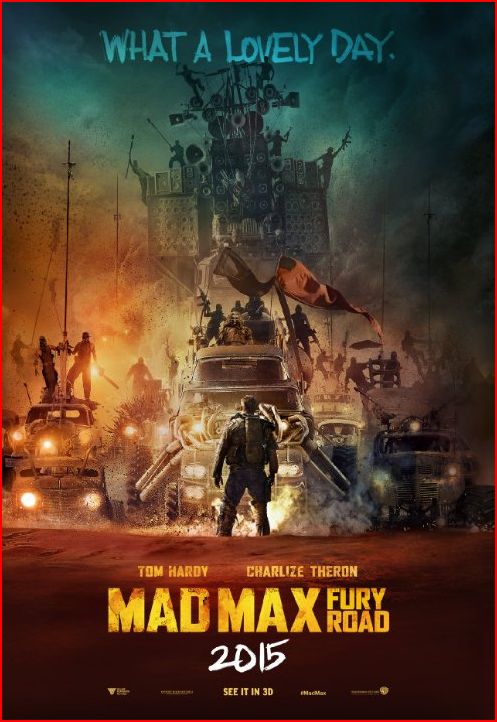 May 15    
Mad Max: Fury Road
The rumored sequel to Mad Max 2: The Road Warrior and prequel to Beyond Thunderdome features Max (Tom Hardy), having recently lost his family, trying to survive in a post-apocalyptic world with Furiosa, a woman who believes the key to their survival is across a desert at her childhood home. Directed by George Miller. Starring Tom Hardy and Charlize Theron. Rated R.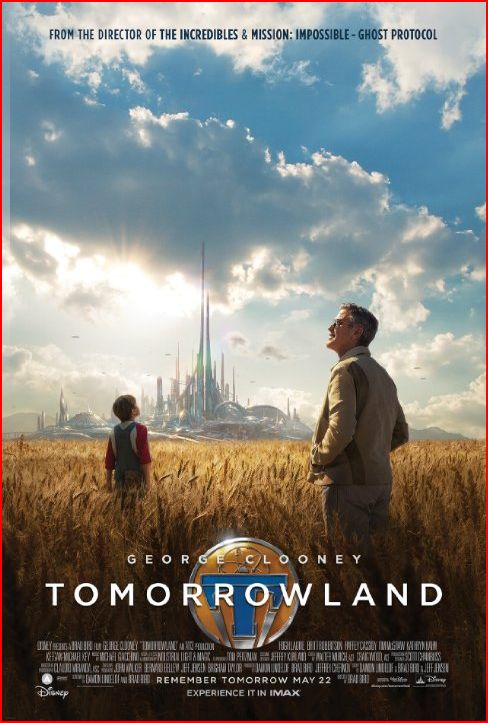 May 22
Tomorrowland
Disney's new movie based on their beloved them park about a teen that accidentally gets transported to the futuristic Tomorrowland. There, she finds a grown up boy-genius and together, they must unlock the mystery of the city. Directed by Brad Bird. Starring George Clooney and Britt Robertson. Rated PG.
June 5
Entourage
A movie based on the popular TV show that ran from 2004-2011. The gang is back together along with a record setting cast of movie star cameos. Ari Gold (Jeremy Piven) is a studio head that ends up working with movie star Vincent Chase (Adrian Grenier) and his friends. Directed by Doug Elin. Starring Adrian Grenier, Jeremy Piven, and Jerry Ferrara. Rated R.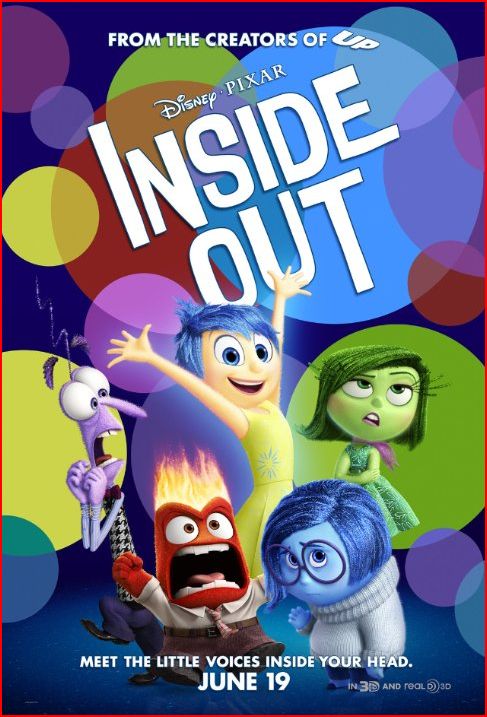 June 19
Inside Out
Disney and Pixar's film about what goes on in your brain when you are feeling emotional. We follow Riley as her and her feelings: Joy, Disgust, Fear, Anger, and Sadness, adjust to moving to a new city with new friends and a new school. Directed by Pete Docter and Ronaldo Del Carmen. Starring Kaitlynn Dias, Amy Poehler, Mindy Kaling, Bill Heder, Lewis Black, and Phyllis Smith. Rated PG.
View Comments (1)