Oxygen Boy: My life with Myles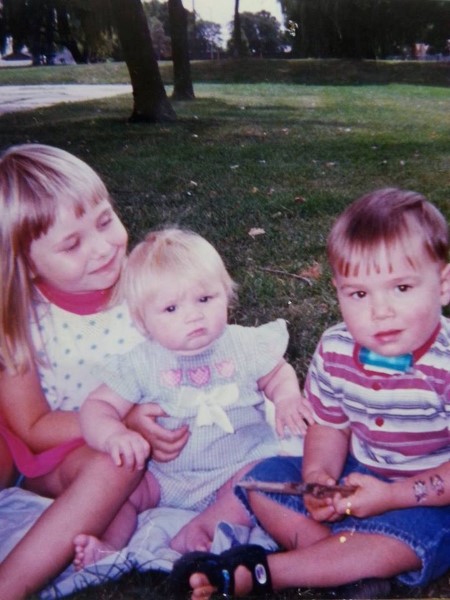 Almost everyone has seen the boy with the oxygen tank walking down the hallway; well that is my brother.
Myles Castillo, RHS junior, has been dealing with impaired breathing, ever since he was one year old. Myles contracted pneumonia and a virus that attacked his white blood cells and would not allow them produce the oxygen needed. The illness will affect the rest of his life. Myles was later hospitalized and put on a ventilator and a trake. A ventilator is a machine that makes your lungs breathe; it pushes air in and out, and a trake is a whole in your neck with a tube connecting to the ventilator. The trake and ventilator did not come off until he was two years old. Ever since then, he has remained dependent on an oxygen concentrator and tanks.
There are everyday struggles in Myles' life. He constantly has to change his tank, check his oxygen level, and take medication. He takes medication three times a day, once at 9 a.m., 3 p.m., and 6 p.m. Our parents, his girlfriend, Myles, and I all try to keep track of time and make sure he does what is necessary at the right time. Not only does he have to take medicine, but he has to perform breathing treatments several times a day, and sleep with a BiPAP, a machine that helps him breathe and keep his C02 levels down.
The life that he lives is not only hard on him, but everyone that he is close with. Myles is constantly in and out of the hospital as a result of his oxygen level being too low, and his C02 level being too high. The effect of this is that he has to sleep with a BiPAP on and check his oxygen level a few times a day. It is a difficult situation to deal with, but my family and I have learned to cope with it and try to make the best out of it.
Recently Myles' condition has gotten worse. He has been diagnosed with bronchiolitis obliterans, a severe, life-threatening lung disease. I can speak for myself and everyone close to him when I say this: It is very painful and sad to witness someone you love go through such a horrible experience. That is why we are trying to fundraise and gain donations to help my brother get to Florida for a new medical procedure.
A stem cell procedure has been accepted for Myles to try by doctors in Florida. This procedure will use his stem cells to help repair his lungs. As of now, we have raised a little over $14,000, and we need around $75,000. We do fundraisers and we also have a website, http://www.gofundme.com/alxcdg. Any donation would be greatly appreciated as we fight for your fellow classmate, and my brother's, life.