Freshman Feature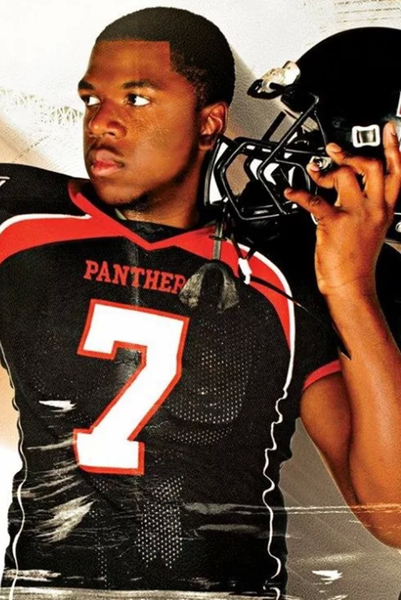 There are good students and good athletes. Freshman Sam Clark happens to be both. Between football and class work, he seems to find a happy medium and achieve.
His teachers have said nothing but good things about him. He is doing well in most of his classes with the exception of math, but he is working to get his grade up.
Freshman English teacher Ann Scheff enjoys having him in class. She said that he mature for his age and drives towards his goals.
"He's really focused on what he wants to do and what he has to do," Scheff said.
He hopes that with his good grades, schools like the University of Michigan will be interested. Having good grades is very important to Clark. If football doesn't work out, his grades will be helpful to find a job elsewhere. From college, his outlook is to be in the NFL where he wishes to be making plays for teams such as the Denver Broncos, Seattle Seahawks, or maybe even the hometown Detroit Lions. Clark does not want to say what NFL team he would want join,because it wouldn't matter to him. When asked what his fallback option was if he was not in the NFL, he said a boxer or a bodybuilder. Clark's personality is also intriguing.
He has said to be very reserved at school. He wishes to make friends at this school, and it's difficult because he is new to the district. All new kids would understand the feeling. Clark said that he might look intimidating to others or in a bad mood, but he is really not, and he is ready to meet new people.
"As a person, I'm quiet around school, but on the field, I'm a different person," Clark said.
Racking up double digits in tackles over multiple games this season, including 17 tackles in the final game of the season and notable performances such as his three straight sacks against Lakeview and his blocked kick against L'anse Creuse, he really is a different person. It is reported that he had the option of going to varsity in his freshman year. The reason he is on junior varsity is because he was told he would not start, which he wanted to do.
His coach and world and U.S. history teacher Michael Sharp agrees that Clark is only going to get better.
Between school and football, Clark is focusing on the future.