Students in the Mitten Give a Helping Hand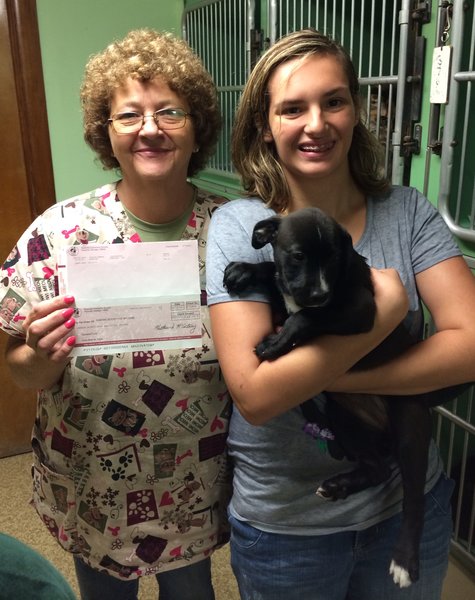 Students around your very own school are out helping the community we live in! No matter if you're doing something minor or major, any little bit of help will count and be greatly appreciated by those who need it.
Over the summer, Ellaree Thomson, sophomore, raised money for the Macomb County Humane Society Shelter.
 "I just wanted to help get the animals a good home. To get the money I raised for them I got help from Mrs. Jones and my mom with a bake sale, total I raised $234. I don't volunteer there, but I wish I did. All of the money went toward getting them food, and finding a place to call home," Thomson said.
A few months ago, Mendejah Abram, junior, did volunteer work at the Roseville Library to help children with their homework.
"It seemed like a lot of fun to help the kids, and to be that extra push for them to get their homework done. I felt needed and wanted by them, which was a good feeling. Anytime any of them will need help, I'll be first to volunteer to do so because it taught me new things and good strategies about children. I would've love for someone to do the same for me as a child."
Students like these two give our generation hope for a greater future. Maybe they can be motivation to others to get out and do something worth bragging about. No matter how cool you claim to be, you're never too cool to help someone in need.