RHS athlete heads to Philadelphia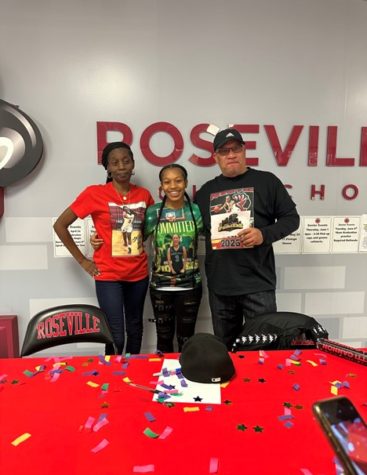 On Wednesday May 16,  senior Aa'niya Jordan signed to continue her athletic career.  She officially made a commitment to Point Park University. Jordan made her decision a week in advance to make sure she was making the right choice. Her head coach David Scarborough had supported her and given up a lot for her to get her there.
''I wanted to go to a school who more so needed me rather than wanted me,'' Jordan said.
Jordan feels nervous to go out of state to a new school alone, but she's excited to get her new journey started. Her parents have been supportive the whole way and are as happy as she is. After her first two years she plans to go to another school to major in Kinesiology.