Panther Den gets new food ordering system: Den Dash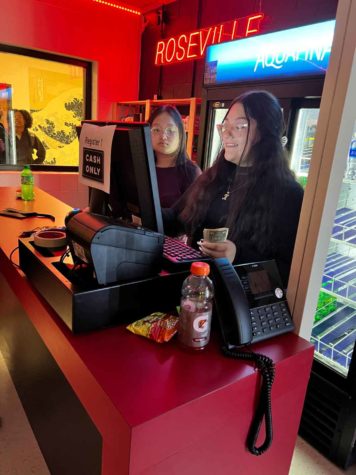 Have you ever felt hungry for something good during school, but didn't want to wait in the long Panther Den line? Well, you're in luck! The Panther crew down in the cafeteria are opening an online school store called "Den Dash".  After many months of having the Panther Den open, teacher Jeffery Verkeyn decided that he needed to modernize the store.
"We have seen a good business opportunity, and it's a good way to relieve the line," senior Anthony Spagnola said. The concept of "Den Dash" was inspired by the well-known online food delivery service "DoorDash". The only exception is that "Den Dash" won't be available for delivery. It will operate like a pick-up service; you pick what you want, pay online, and pick it up at the back door of the store.
"Den Dash" is a great way to cater to those who want to skip the long line or don't make it to the den in time. This service will also allow for shorter lines for those that are paying with cash.
"It's a good idea and opens up good opportunities," senior Yu Yang said. The online store will open in about one to six weeks, so get ready to indulge in the wonders of "Den Dash".