The Last of Us Episode 1 Review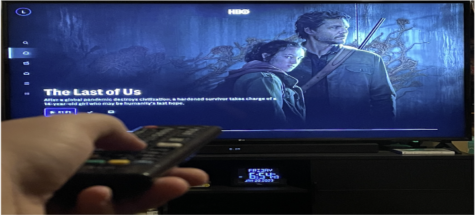 After what seems like a long wait for many, the first episode of The Last of Us TV adaptation has finally aired on HBO. Starring Pedro Pascal who is known for many roles including The Mandalorian, and Bella Ramsey who is mostly known for her role as Lyanna Mormont in Game of Thrones. Pascal plays the role of Joel, who is a hardened survivor struggling with his past while Ramsey plays the role of Ellie, a 14-year-old girl whom Joel is tasked with smuggling out of a quarantine zone to deliver to a group called the Fireflies. Both actors manage to make the characters feel familiar but also not carbon copies of the characters of the game, adding a new depth to the characters fans have grown to love. 
Personally, being a huge fan of the original video game that the show is based upon, I couldn't help but appreciate and notice every detail that was added to the TV adaptation. The attention to detail is impressive and the changes the show makes to the story manage to make it feel fresh to those who have played the game without changing the overall tone of the story. Especially due to one of the original directors of the game, Neil Druckmann having a say in the creation process and co-directed the first episode with Craig Mazin who created and was the showrunner of Chernobyl.  
The music is also worth noting as the original composer for the video game Gustavo Santaolalla came back to compose new music for the TV series, which adds to the feel and tone of the show. 
Overall, in my opinion the first episode was great, and I am personally excited for future episodes to come.