Let's be Jolly, There is no Time for Melancholy!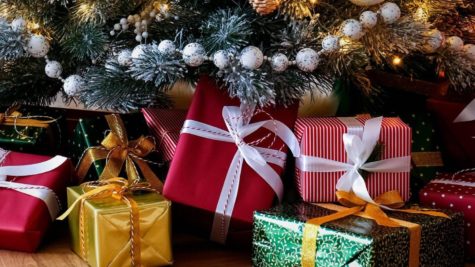 It's time for joy, its time for cheer, the Christmas season is finally here! As we dive into the Christmas season, we start getting into the spirit of Christmas with Christmas movies, Santa hats and matching PJs. Christmas happens every year on December 25, it is one of the most celebrated holidays around the world. The joys of Christmas are endless, from the twinkling lights and festive decorations to the warm gatherings with loved ones and the exchange of thoughtful gifts. It is a time of love, gratitude, and celebration, and there is no better way to embrace the holiday spirit than by sharing it with others.
As the Christmas season approaches, the excitement and anticipation grows, as people start planning their celebrations and thinking about the special ways they can make the holiday even more meaningful. So we the yearbook staff went around the school asking students and staff questions about the upcoming holidays.
For some, this might mean decorating their homes with sparkling lights and festive wreaths, baking cookies and other sweet treats, or singing carols with friends and family. For others, it might mean volunteering at a soup kitchen or sending warm wishes and gifts to those in need.
What's one thing you want for Christmas? "Hey Dudes, its a shoe," teacher Sean LaForge said.
What's your favorite Christmas tradition? "My family's cookie competition," sophomore Rihanna Reeves said.
What does Christmas mean to you? "Family, family is the most important thing about Christmas. They give you gifts you can cherish," junior Adriana McIntosh.
What's your favorite thing to do during this time of year? "Sit around the tree and sip some hot cocoa," junior Brian Streety said.
No matter how it is celebrated, Christmas is a time to come together and spread joy and cheer. It is a time to be grateful for the blessings in our lives and to show love and kindness to those around us. So let us embrace the joys of Christmas and spread them far and wide, knowing that this special time of year brings us all a little closer together and fills our hearts with warmth and happiness.