Spirit Week Day 2 – "Baby, It's Cold Outside!"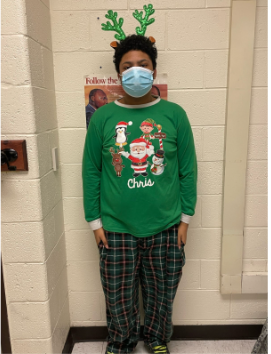 It's beginning to look a lot like Christmas here at Roseville High School! On Tuesday, Dec. 13, the spirit day was "Baby, It's Cold Outside!" Students were asked to wear cozy sweaters. A decent number of students participated across all grades  
"It's an opportunity to wear something different and a way to express myself for a festive activity."  Freshman Noah Brace said.  
"I participated because I was in a festive mood and wanted to share my festive spirit!"  Senior Justin Adams said. 
It seems Students and staff enjoyed participating in sweater day and it positively shows the school (and holiday) spirit!