Show Our Way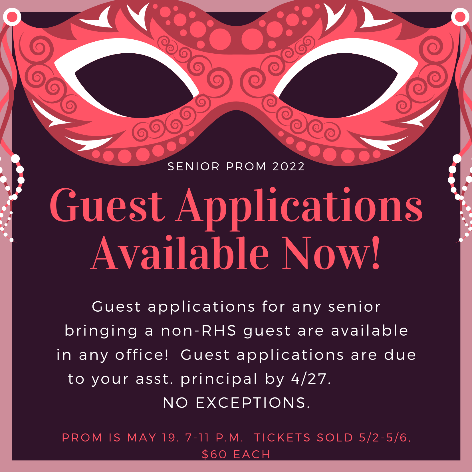 Calling out all seniors who are attending senior prom. If any of you have friends or significant others that don't go to the same school, you can now bring them to prom. Your guest must be in at least 9th grade or no older than 19 years of age to come.
"I was sad when they told me I couldn't bring my boyfriend to homecoming this year, but now I'm definitely looking forward to prom since he will be there with me," said senior Ivanie Bulyk
At first, it was difficult for the school to approve of having outsiders due to all the covid rules that they have had, but then as covid rates started to drop quickly, they finally decided to bring the idea back.
"I'm excited to be able to bring my best friend to our prom because we don't go to the same school, so it would be cool to have her at our school activities," said senior Olivia Gordon.
If you're interested in bringing someone to prom, all applications are in the main office and are due by April 27, no exceptions. Prom will be held on May 19, and it will be hosted at the Vintage house in Fraser.  Don't forget the theme is masquerade, so find a mask and wear it well, show your true identity and no one can tell.