Kobe and Gianna Bryant, an Impact on us All.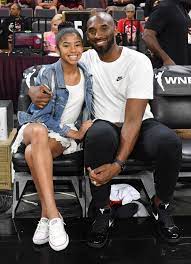 During Black History Month, it's important to highlight some of our greatest influencers, past and present. Two big role models who impacted countless lives, which have recently passed, are Kobe and Gianna Bryant. 
Kobe, born on Aug. 23, 1978, and passed away on Jan. 26, 2020, was a famous basketball player. As a shooting guard for the Lakers, he had a 20-year career. In 1997, he won the slam dunk contest at 18, making him the youngest ever to win. Throughout his career, he earned two Olympic gold medals, one in 2008, and the other in 2012. 
Gianna, Kobe's oldest daughter, followed in his footsteps, making both amazing basketball players. She was born on May 1, 2006, and passed away on Jan. 26, 2020. Kobe and Gianna both died in a helicopter crash on the way to Gianna's game, along with some of her teammates and their families. 
At the crash site, there's a bronze statue of both in their uniforms. Being a huge influence on young athletes, people who watch sports, and more, it's crucial to honor them and their impact on the world.