"A Blast from the Past" Monday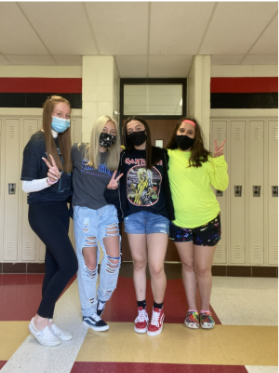 It's the senior's last week of school.  
On Monday May 17, seniors wore clothing that represents the year that their parents were in high school. Students wore either 60's, 70's, 80's, 90's, or 2000's clothing to celebrate their last week of being in high school.  
"It was hard to dress up as my mom when she was back in high school," senior Madyson Marzec said. 
 On Tuesday, May 18, it is "Toga Tuesday". Seniors will wear Greek clothing from a bedsheet with a leafy headband or an actual toga.