Student Assembly sells Valentine's Day bracelets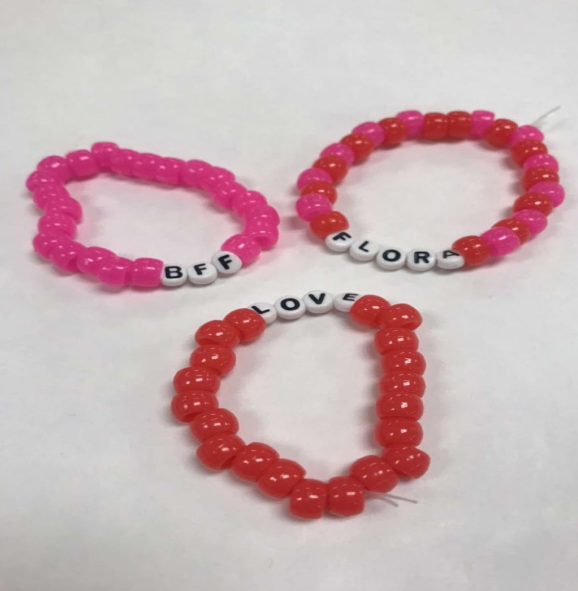 During all lunches from Feb. 10-12, Student Assembly's "Funraising" committee has been selling friendship bracelets in light of Valentine's Day. Their goal with this is to create an event that promotes school bonding, and also to raise money so they will be able to put on more school events like dances, pep rallies, and more. The price is $2 per bracelet, and they come with the option of customizing what each one says, such as"BFF," "love," or any other loving word that you want. The color choices for the bracelet are all red, all pink, or pink and red. The bracelets will be delivered in B.R.I.C.K. this Thursday, Feb. 13.
"I'm getting mine for my friend. It is going to say "my favorite friend," because she has been the only friend I had since I've been in Roseville. I appreciate her although she may get on my nerves sometimes, she's the best," senior Lyric Jones said.