New National Honor Society members are inducted for 2019-2020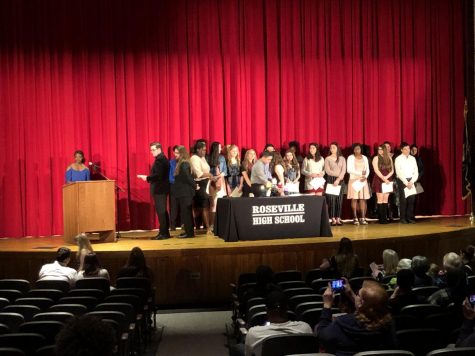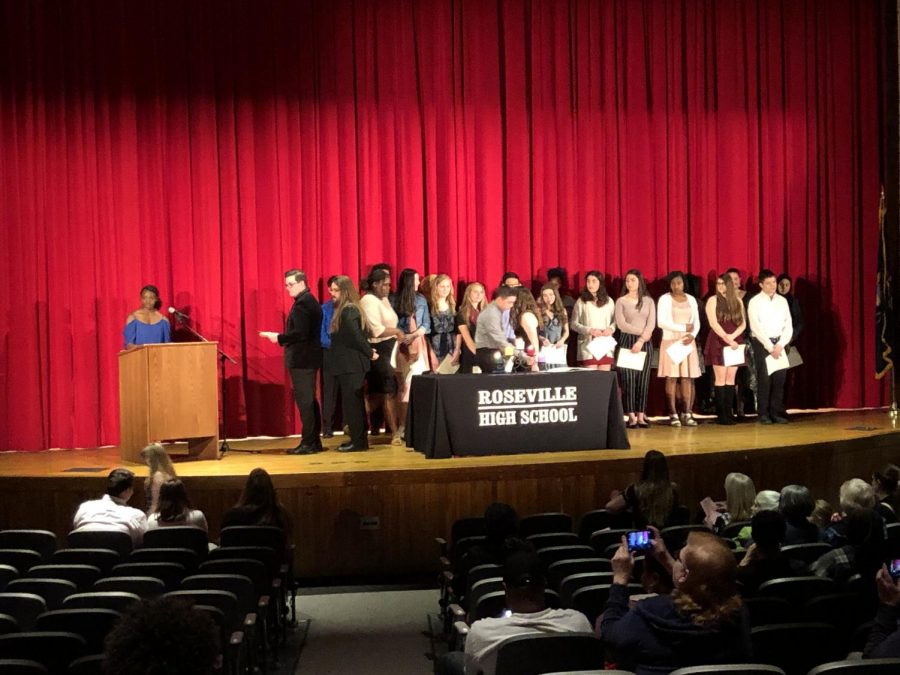 The end of the year is hitting us once again, and for National Honor Society (NHS), the former members (seniors) are leaving and new members are being inducted. On April 24, NHS hosted their annual induction night for new members to be officially a part of the society. Old members took part in the ceremony by presenting names, preparing refreshments, and greeting the members and their parents.
Being a part of NHS is a high privilege to hold in RHS. Students have to complete 13 hours of volunteer work per trimester as well as uphold the expectations of a strong grade point average and being a good student and role model for the school. The society is sponsored by teachers Samantha Jordan and John Czech.
"NHS was extremely happy to welcome 35 new members. We are proud of the effort these students put forth in the school and would love to have them as future leaders of their classes," Jordan said.
Junior Michonni Ward is one of the new members, having one of her biggest goals being to do a lot for her community. "It means a lot to me getting inducted, it is such an honor to be able to be a part of this program at our school," Ward said.
NHS will be hosting Awards Night at Roseville Middle School on May 15, with seniors getting their honor cords for graduation on May 16.