Boys basketball team defeats Fraser to become district champions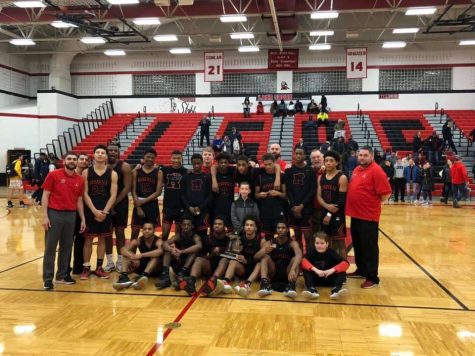 On Friday, Mar. 1, the boys defeated the Fraser Ramblers to become back to back district champions with a final score of 62-32.
The boys dominated the game by maintaining a lead against the Ramblers throughout every quarter. Senior Darrien Banks had an amazing game with a total of 14 points and two steals.
After losing the MAC championship, the boys conquered all three rounds of the district tournaments. The panthers are back in action at Anchor Bay High School against the Troy Colts on Tuesday, Mar. 5 at 7:30 pm. According to MaxPreps.com, the current overall record for the panthers is 19-4 with a league record of 8-2.