Roseville hosts annual veterans brunch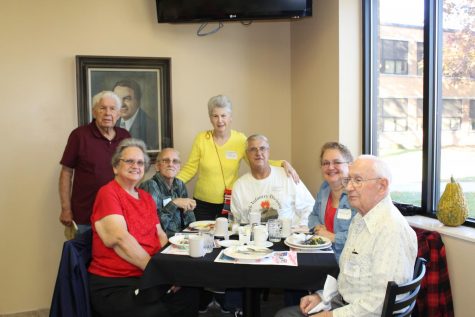 The city of Roseville invited veterans to L.B. Williams, the student run restaurant located at Roseville Middle School, this morning for their annual Veterans brunch. This is Roseville's seventh year of running the veteran's brunch. The food was prepared by high school students in hospitality management taught by Jon Grommons.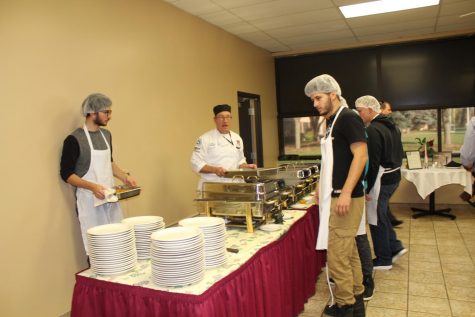 "It is never my opinion if the students did well or not. I gage that upon how great everyone feels. When I see smiles, see happiness, clean plates, it speaks well to me," Grommons said.
L.B. Williams had a full house this morning with a total of 91 veterans from all different branches accounted for. Husbands and wives of veterans scattered the venue, as well as some Roseville school board members.
"We appreciate our veterans. We want them to know that they haven't been forgotten. We wouldn't be here without them," school board president Theresa Genest said.
Many principals, retired teachers, and Roseville administrators attended the brunch as well.
"I am honored to be around so many veterans who have saved our country," RHS principal Patrick Adams said. "I look up to them because of their courage and love for our country. It is very special to me."
"This is really nice. It is my first time coming to this brunch. It is absolutely wonderful," four year Marine veteran Maria Aguinaga said.
At each seat sat a laminated place mat made by elementary students. Each had the same theme of thanking the veterans and making them smile. The American flag stood proudly in the corner of the restaurant and next to it was the table for fallen heroes. This table is for those veterans who are no longer with us, or those who are missing in action. The table is kept empty, with a proper table setting so that those who have fallen or are lost may be reminded that they always have a seat at the table of heroes.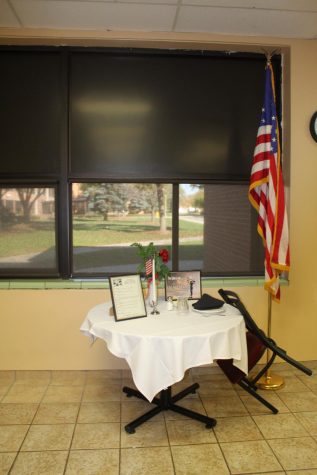 Each object at the table symbolizes something about the fallen hero. The round table shows everlasting concern for our fallen comrades. The white tablecloth symbolizes the purity of their intentions to respond. The candle represents the light of home. The red rose signifies the blood they may have shed in sacrifice to ensure our freedom, but also represents the families who love and keep faith for men and women who serve. The red ribbon symbolizes the memory of  and search for those missing in action. The upside down glass represents the toast our fallen comrade cannot make with us. The lemon wedge represents the bitter loss of the life of the fallen soldier. The salt represents tears. Lastly, the empty chair represents the missing comrade.
"It is very special. I am very honored and I think that it is a great activity for all veterans," two year army veteran Aureliano Perez said.