RHS welcomes new staff members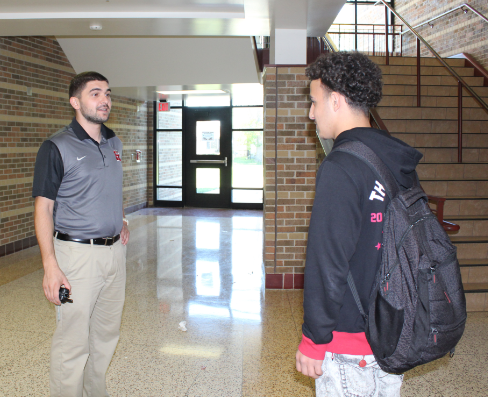 For boys' basketball season of 2017, there has come a new coach, Nizam Hassan. He previously was a basketball trainer and coach at Hype Athletics, which is a non-profit organization at Fordson High School in Dearborn. Hassan then interviewed at RHS, and got hired as the varsity boys' basketball head coach.
"I think it is a great school with a lot of positive people in it. The administration is doing a great job and is trickling down to the teachers and students," Hassan said. He has been coaching ever since he graduated high school, and this is his sixth year.
"I have been coaching basketball for five years as a jv head coach, varsity assistant, also as a college basketball assistant, and now put myself in a position to come here and be successful," Hassan said.
He plans to be here for as long as they want him. Hassan's hobbies include working out, basketball, watching movies, and coaching. In his family, he has one elder brother and two elder sisters. His hope for this year is to see the basketball program become one of the best in the state.