RHS welcomes new staff members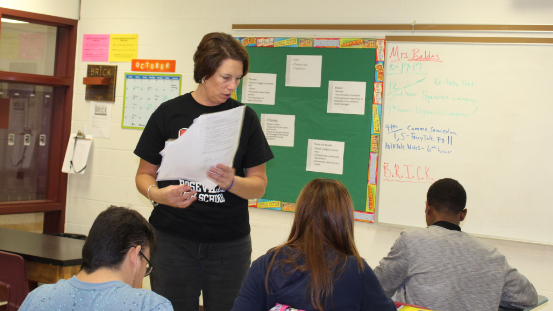 Jennifer Baldes is a new basic English teacher for ninth and twelfth grades. She used to teach at Eastland Middle School and came to RHS because she heard of a job opening for basic English and decided to go for a change. She thought the job would be a great opportunity because she is going back to school to get her degree in special education. She hopes to have extra time to continue on with her hobbies even with everything going on.
"I love my dogs, I love to go do things with my kids, go to the park, and read," Baldes said.
Baldes has two sons and two frogs at home and sometimes even has a total of six kids in the house at once from her family.
"I really enjoy being here, it is really fun and nice and it is a joy to come back to the place where it all started. I hope my seniors graduate and I have a successful year with everybody," Baldes said.