Softball team honors the seniors for senior night and their last game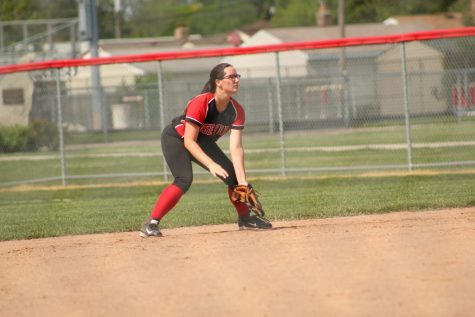 On Tuesday, May 24,  the girls' Varsity Softball team had their final home game of the season. At the beginning of the game, high school honored the seniors. For all they have done for the school, their many achievements, and contribution to their team. The four seniors being honored are Kearia Vest, Kaitlyn Hall, Kylie Hoff, and Haley Kavala. Through the season, the girls had their ups and downs. With a few newbie's, on the team, and a new coach, the girls did the best they possibly could have done to have a winning season, but they came up a little short. Despite losing to Cousino, the seniors and the rest of the team still put up a fight and gave it their all to try to end the season on a high note.
"It was overall not the best season but I had fun along the way and I have made some really good friends," senior Haley Kavalar said.