Junior Varsity wins their fourth game of the season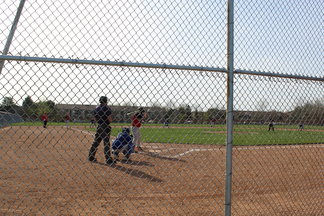 On April 24, our Junior Varsity baseball team played against Southlake in their fourth game of the season. So far, the boys are seeing a bright future for their season. The Panthers record through four games is 3-1, giving the team hope to win first place in the division.
"The season is going really well so far, and I believe that we have what it takes to place first in the divisions," sophomore Hayden pietrykowski said.
Our JV has not won divisions in the past, but hopes to keep up the good work so they can excel in Varsity. Our panthers won against Southlake 14-0.
The team was thrilled to have won by such a large amount.
"I was very happy that we destroyed Southlake and showed them who's boss," sophomore Noah Wells said.
Show up to the baseball games and support your panther pride!