Spaghetti-GO and get your cans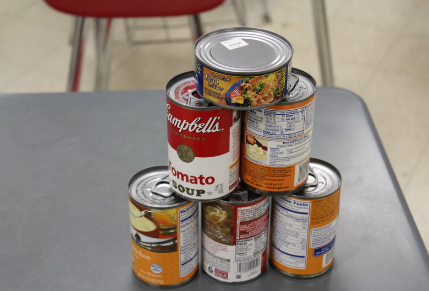 Have any canned foods? Want to help others in the community? Good news, RHS Student Assembly is hosting their yearly canned food drive this whole week. The event is an attempt to gather as much nonperishable food to give to those in need for the holidays. All cans will go to Gleaners Food Bank to be distributed to families.
RHS encourages a friendly competition with the drive. Every first hour class will compete to see who brings in the cans. The class with the most will be rewarded with a tasty donut party. Cans will be collected Wednesday and Friday morning. The leader board will be revealed Thursday to give classes an idea of how many cans they will need to bring in to win the donuts. The winner has yet to be announced, but will be updated when the results are revealed.