Girls varsity swim competes at Sterling Heights relays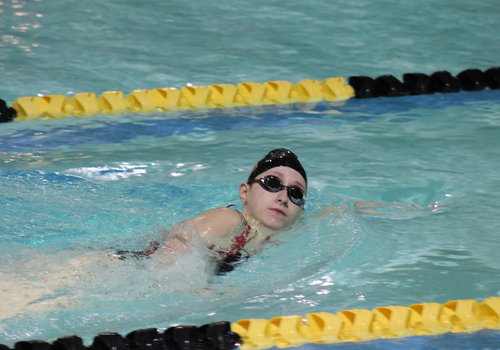 On Thursday Sept. 29, the girls varsity swim went to Sterling Heights and competed against nine schools in the "fun relays." The fun relays consisted of doggy paddle, 100 freestyle, the ball race, the cup race, kick board, side-stroke, noodle, corkscrew, t-shirt race, pyramid, and the tandem race. The girls competed against Lakeshore, Lakeview, Center Line, Sterling Heights, Bishop Foley, Warren Mott, Lincoln, and Cousino.
Freshmen Abby Barnett and Mackenzie Smith, and seniors Samone Murphy and Hannah Kaercher all took 3rd place in the 100 yard Side Stroke relay, earning the team 10 points. Sophomore Elaina Rosario, and seniors Emily Koch, Samone Murphy, and Jessica Chess, also earned third place in the 100 Freestyle relay, gaining another 10 points.
"I believe the team did amazing. There's always room for improvement but they all did their best," senior Jessica Chess said.
At the end of the meet, the girls received sixth place out of nine, with a total of 70 points. The girls are hoping that next year they will get an even better score and win more points.
"Sometimes you don't always succeed, and that's okay. As long as you try your hardest, you'll always be a winner," senior Hannah Kaercher said.