Juniors take on the PSAT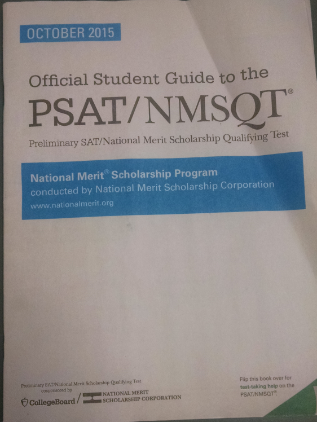 On Wednesday, Oct. 14, all the juniors in the building took the PSAT (Pre Scholastic Assessment Test). On this day, we had 95 percent of the juniors taking it. The test ran from 8 a.m to 11 a.m testing criteria such as reading, writing and language, and math.
This is the first time that this type of test has been given out to the students. Once all the results are calculated, each student is provided with a personalized report. This report shows their specific strengths and weaknesses and shows the things that the student needs to work on in each of the sections.
"It was a good way to prepare for the actual test and it got us ready to know what we are going to have to do," junior Tyler Street said.
Juniors have taken this test for multiple reasons. They now know what is going to be expected of them on the SAT, and they can qualify for the National Meritt Scholarship. Every year, over 180 million scholarships are given out.
                "We want kids to be prepared and ready for this test, and colleges look at these scores so maybe students have a better chance at getting into the college that they want," Algebra 2 teacher Andrea Gabbard said.