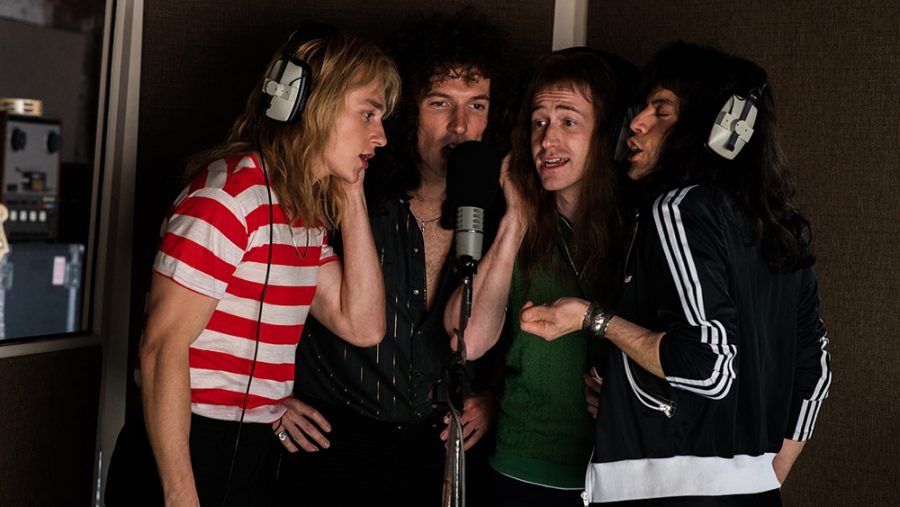 Alex Bailey
One of the most-talked-about movies of 2018 was Bohemian Rhapsody. The film documented the life of Freddie Mercury and part of the journey of his band Queen. It is easy to see why the movie was talked about so much.
The film did its best to follow the life of Mercury the best it could. Minor details were changed due to time and privacy restraints recommended by the band. Queen members Brian May and Roger Taylor worked closely with the actors, costume designers, and writers to tell the story as accurately as possible. Any timeline or detail changes were made under the supervision of the band members.
While some details were changed, others were exact to an impressive degree. The movie ends with a complete replication of the band's 1985 performance at Live Aid, a charity concert dedicated to kids in Africa. Their performance was dubbed the best live performance of all time, so it was important they took care in making sure it was exact. Every detail from the dimensions of the stage to the placement of cups on the piano was completely identical. Rami Malek, who was cast as Mercury, was said to have watched the original Live Aid performance over 1000 times to perfect every single movement on stage.
Other castings include Gwilym Lee as guitarist Brian May, Ben Hardy as drummer Roger Taylor, Joe Mazzello as bassist John Deacon, and Lucy Boynton as Mercury's original love interest and life-long best friend Mary Austin. Minor character castings included Aaron McCusker as Mercury's partner later in life Jim Hutton and Mike Myers as record producer Ray Foster. The film included a laughable nod to the famous car scene in Wayne's World when Myers' character stated that Bohemian Rhapsody would not be a song teenagers can crank up and bang their heads to in their cars.
The film has won several awards since its release in November. Bohemian Rhapsody brought home a Golden Globe for Best Motion Picture, Three Oscars, including Sound Editing, Sound Mixing, and Film Editing, and a BAFTA for Best Sound. Malek also took home solo awards for his performance including a Golden Globe, an Oscar, and a BAFTA as well.
The awards for this movie were well-deserved. However, many critics were tough on the film. The timeline was not completely accurate. Mercury's AIDS diagnosis did not happen until much longer after the Live Aid performance but had to be added before to make sure the information was included since it is a large part of the Queen frontman's story. The full Live Aid performance was not included in the screen release due to the movie already being two hours and 14 minutes long. The extended scene can be viewed on digital and Blu-ray copies of the film.
The film was touching but also light-hearted. Overall, the movie was worth viewing several times over. If you get the chance to watch it, I highly recommend it. It is sure to make a Queen fan out of anyone.